Comenius teachers at Vehmasmaki school
Details

01 Mar 2012
Vehmasmaen koulu - Finland
23rd and 24th of Febrary,  Comenius teachers visited in Vehmasmäki.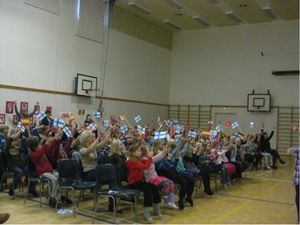 Girls are singing Heal the world song and everyone is enjoying.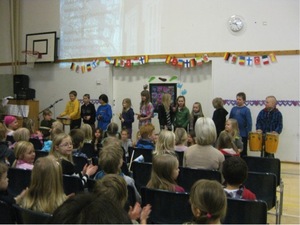 Pupils are singing "ystävyys on yhteistä työtä" song. 4th class is playing instruments.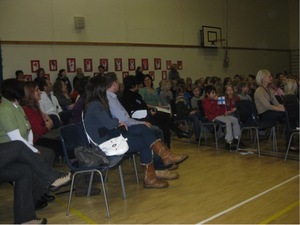 Visitors are watching and enjoying the show.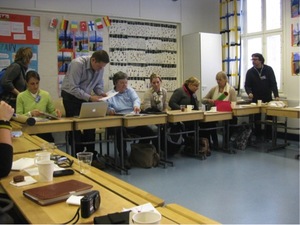 Teachers are having congress of project and  what they do in future. The congress was in 6th class.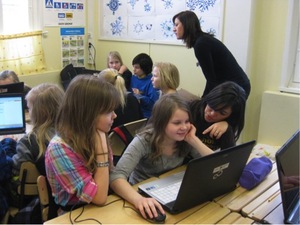 Teachers are watching what kind of is Finnish school working. They are in 4th class.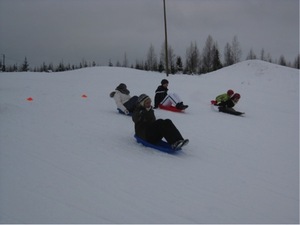 Pupils and teachers are racing and sledding in the snow.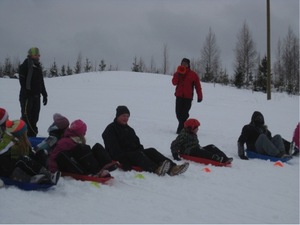 Visitors and pupils are ready for race. Sami is saying "Ready,  steady, go!".




Made by:  Elisa Uimari and Annina Jokipii of 6th class